Services Offered
Personal Training
Physical Ed's goal is to provide every possible opportunity for you to succeed at attaining your health and fitness goals. Ed translates his lifelong passion for weight training and fitness into a program tailored to your specific needs; with a particular focus on teaching proper technique, form and the safe execution of specific weight training movements. Ed also provides free basic nutritional guidance and planning that will complement your training program. Knowledge is the key to making your workouts more productive, your time more effectively invested and your life healthier.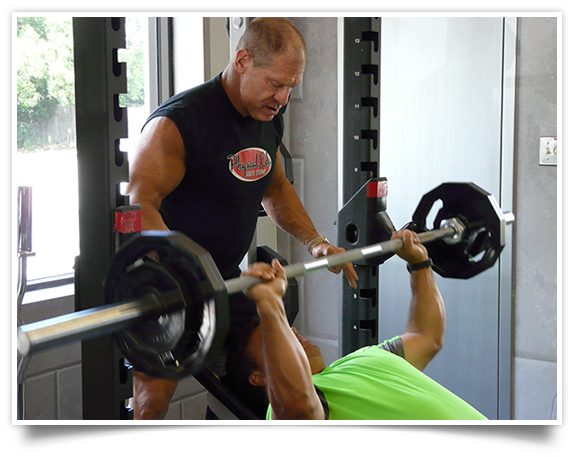 Fitness Consultation
This is an essential first step in establishing what will be the most effective training regime designed specifically for you. We will assist in establishing your goals considering your exercise history, health issues and current physical condition. These goals may include weight loss, decreased body fat, increased strength, sport specific training or improved stamina among others. Medical conditions, physical limitations as well as schedule issues such as extensive travel and long work hours will need to be considered in program design. Body weight and body fat percentage as well as qualitative data will be recorded and analyzed so goals and progress can be constantly accessed.
Membership Details
Physical Ed's is not just a gym and your success isn't just between you and Ed. In addition to Ed's guidance and support, it's a place where just about "everybody knows your name" and members support each other. You will quickly know all the members who have similar schedules and over time you will know everyone. This makes Physical Ed's so much more than just a gym. You'll be surprised how quickly it becomes a place you where want to spend more time. And spending more time is easy because members can use the facility 7 days a week, 365 days a year, including holidays from 4:30am to 8:30pm at no additional cost.
Current package offerings are:
Two 1 hour one-on-one sessions plus use of the gym for 4 weeks
Five 1 hour one-on-one sessions plus use of the gym for 10 weeks
Ten 1 hour one-on-one sessions plus use of the gym for 12 weeks
Twenty 1 hour one-on-one sessions plus use of the gym for 20 weeks
All packages include unlimited use of the facility and equipment
After completing any of the above packages, you can sign up for the "Continuing Ed Program" which is one 1 hour one-on-one plus 8 weeks of gym use.
Besides a meticulously maintained environment and state-of-the-art equipment, Physical Ed's provides fully stocked showers and bathrooms. Towels (and towel warmers) are complementary as well. If you like to keep up with the news or a favorite program, there are three large HD screens with wireless headphones and complementary wi-fi is also available for your use.